Accédez aux marchés mondiaux avec une promesse de sécurité.

---
Services de change étrangers par la Bank of Baroda.
Bank of Baroda offre une large gamme de services aux clients
Négociation dans toutes les principales devises étrangères
Transfert de fonds via SWIFT
Ouverture de comptes en devises étrangères
Bill Finance
Garantie bancaire
Financement des exportations
Billets en devises
Vous souhaitez planifier des vacances ou un voyage d'affaires à l'étranger, vous devez avoir votre devise immédiatement. Nous proposons des devises étrangères pour n'importe quel endroit où vous prévoyez de voyager. Nous offrons un taux de change compétitif sans frais de change ni commissions.
Transfert de fonds via SWIFT
Nous proposons une large gamme de paiements internationaux pour envoyer votre argent rapidement et en toute sécurité à destination.
Comptes en devises
| DÉPOT À TERME | EUR | GBP | USD |
| --- | --- | --- | --- |
| Dépôt minimum pour l'ouverture de compte | 10,000 | 10,000 | 10,000 |
BILL FINANCE
Nous offrons une large gamme de services relatifs aux Importations et Exportations comme ci-dessous :
Crédits documentaires
Nous gérons les lettres de crédit d'importation et d'exportation.
Collections
Nous collectons les factures étrangères entrantes et sortantes au nom de nos clients.
Prêts à l'importation
Nous finançons nos clients pour leurs importations.
Garanties bancaires
Nous émettons des garanties bancaires, pour le compte de nos clients, en faveur de tiers tels que les administrations, les organismes du secteur public, etc.
Type de guaranties bacaires
Performance
Financier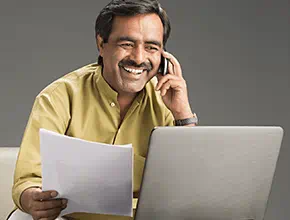 Request Callback
Please fill in these details, so we can call you back and assist you.