Heureuse d'être la banque internationale de l'Inde

---
Fier de servir plus de
153 millions de clients

A travers 18 Pays

Au service depuis 1908
BIENVENUE À LA BANQUE DE BARODA
Bank of Baroda (BOB) a commencé ses opérations à Maurice le 19 octobre 1962 avec l'ouverture d'une première succursale à Port Louis. L'unite Mobile a été ajoutée en 1965 pour couvrir les zones rurales/non bancarisées.
Bank of Baroda a étendu ses opérations au milieu des années 70 avec 4 succursales supplémentaires à Curepipe, Vacoas, Rose Hill et Quatre Bornes et a ajouté une autre succursale supplémentaire au Centre De Flacq en 2000. En juillet 2012. Nous avions ajouté une nouvelle succursale à Rose Belle.
Avec l'ouverture des portes des affaires mondiales à l'île Maurice, Bank of Baroda a ouvert sa succursale d'affaires globale en 1990. Bank of Baroda a introduit les guichets automatique et la cartedebit VISA Electron International en 2001. À l'heure actuelle, Bank of Baroda dispose d'un réseau de 7 succursales nationales et d'une succursale Global Business à Maurice employant 90+ employés locaux.
Le Head office, la succursale de Port Louis et la succursale Global Business opèrent à partir de leur propre immeuble de six étages situé sur la rue Sir William Newton, à Port Louis.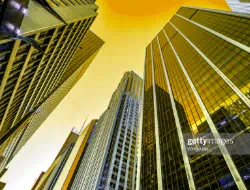 NOTRE MISSION
"Être une banque nationale de premier plan des normes internationales engagée à augmenter la valeur des parties prenantes par le biais de la préoccupation, de l'attention et de la compétence."
NOTRE LOGO
Notre nouveau logo « Baroda sun » est une représentation unique du symbole universel composé de deux lettres « B » qui contiennent les rayons du soleil levant.
Le soleil est une excellente représentation de ce que représente notre banque. C'est la source de lumière et d'énergie la plus puissante. Chez Bank of Baroda, nous cherchons à être la source qui aidera toutes nos parties prenantes à réaliser leur objectif. Pour nos clients, nous cherchons à être un partenaire unique et fiable qui les aidera à répondre à différents besoins financiers. À nos employés, nous offrons des carrières enrichissantes et à nos investisseurs et partenaires commerciaux, un retour sur investissement maximal.
La Banque s'est lancée dans un programme de transformation des activités englobant la technologie, les personnes, les processus et les produits.