Explorez notre gamme de cartes.

---
Conçu pour répondre à tous vos besoins.
Caractéristiques de notre carte de débit VISA

Conseils sur l'utilisation de nos cartes de débit
Nous avons lancé notre carte de débit Bank of Baroda VISA depuis 2001 et elle est gratuite. Il vous suffit d'avoir un compte auprès de Bank of Baroda et nous pouvons vous émettre une carte de débit immédiatement. La carte de débit à puce EMV est maintenant disponible.
Notre carte de débit ressemble à une carte de crédit et est acceptée comme une carte de crédit, mais les fonds sont déduits automatiquement de votre compte courant. C'est plus rapide et ne vous oblige pas à présenter une pièce d'identité pour que la transaction soit effectuée.
Nos cartes de débit fonctionnent dans tous les points de vente / guichets automatiques qui affichent les logos VISA dans le monde entier.
La carte de débit Bank of Baroda est synonyme de confort ultime. Pas besoin de faire la queue pour de l'argent.
Possibilité de retirer de l'argent de vos comptes, de transférer des fonds, de vérifier votre solde
Évitez les paiements en espèces pour les achats.
Un service permettant le paiement sans espèces des achats effectués dans les grands surfaces, les magasins de proximité, les stations-service, les agences de voyages, etc.
Vous avez accès à vos comptes 24hX7
Ne permettez pas aux autres de voir votre code
Confirmez le montant de l'achat avant d'entrez le code
Entrez vous-même votre code PIN.
Titulaire de la carte à l'Ile Maurice

Appelez-nous pour le blocage de carte au numéro de service client 8974

---

Titulaire de la carte hors de l'Ile Maurice

Appelez-nous au numéro d'assistance téléphonique 230 5 895 8974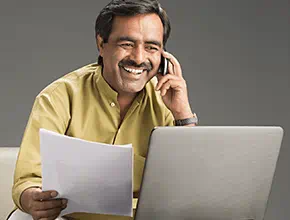 Request Callback
Please fill in these details, so we can call you back and assist you.