Happy to be India's International Bank.

---
Proud to serve over:
153 million customers

Across 17 countries

Since 1908
A saga of vision and enterprise
Bank of Baroda (BOB) commenced its operations in Mauritius on 19th October, 1962, with the opening of its first branch at Port Louis. Our mobile branch was added in 1965 to cover rural/unbanked areas.
Bank of Baroda expanded its operations in mid-70's with 4 more branches at Curepipe, Vacoas, Rose Hill and Quatre Bornes, and added one more branch at Centre De Flacq in 2000. In July 2012, we added another branch in Rose Belle.
With the opening of doors for global business in Mauritius, Bank of Baroda opened its global business branch in 1990. Bank of Baroda introduced the ATM and VISA Electron International Debit Card services for its customers in 2001-2002. Presently, Bank of Baroda has a network of 7 domestic branches and 1 global business branch in Mauritius, employing 93 local staff.
Territory Office, Port Louis Branch and global business branch are operating from our own six-storey building at Sir William Newton Street, Port Louis.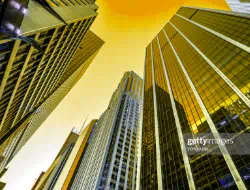 Our Mission
"To be a top ranking National Bank of International Standards committed to augmenting stake holders' value through concern, care and competence."
Our Logo
Our new logo, 'Baroda sun', is a unique representation of universal symbol comprising dual 'B' letter-forms that holds the rays of the rising sun.
The sun is an excellent representation of what our bank stands for. It is the single most powerful source of light and energy. At Bank of Baroda, we seek to be the source that will help all our stake holders realise their goals. To our customers, we seek to be a one-stop, reliable partner who will help them to address different financial needs. To our employees, we offer rewarding careers and to our investors and business partners, maximum return on their investment.
Bank of Baroda has embarked on a Business Transformation Programme encompassing technology, people, processes and products.