Special features for a special you!

---
Open your premium current account now!
Ideal for Corporate houses, Businessmen, Professionals and Traders
Criteria for Opening an Account

Who can Open Current Account
Easy to operate
Provides liquidity to meet with all types of payment obligations and gateway for other banking services
Overdraft facility may be sanctioned against bank's laid down norms
Free ATM/Debit cards for individuals
Free issuance of monthly statements
National Identity Card (NIC) for a Mauritian Citizen
Passport (for a foreigner residing in Mauritius) along with work/resident permit
Certificate of Incorporation for business house/traders/corporates, etc.
Introduction by an existing customer of the bank
Proof of Residential Address
Original of recent Utility Bill/Local Authority Tax Bill, etc.
No minimum and maximum period
Minimum balance in the account to be Rs. 5,000
Any individual, business house, company, etc. who desire to have maximum benefit of liquidity and an overdraft facility, if necessary.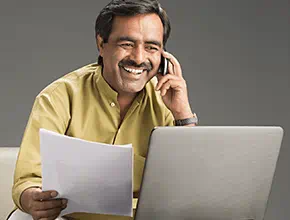 Request Callback
Please fill in these details, so we can call you back and assist you.