Great savings can take you places

---
Choose from the many savings accounts we offer
Where your money is fully safe, earns interest and is convenient to withdraw.
Criteria for Opening an Account

Interest Payment to Individual Customers Only
Easy to operate
Provides liquidity to meet with all types of payment obligations and gateway for other banking services
Tool to cultivate banking habits in your kith and kin
Free issuance of ATM/Debit cards accepted worldwide
Direct debit facilities to meet various bill payments
National Identity Card (NIC) for a Mauritian Citizen
Passport (for a foreigner residing in Mauritius) along with work/resident permit
Proof of Residential Address
Original of recent Utility Bills/Local Authority tax bill, etc.
3.10% per annum with effect from 08.03.2023 payable on 1 June and 1st December
Balance of Rs 5000.00 and above would only be eligible for payment of interest
No minimum and maximum period.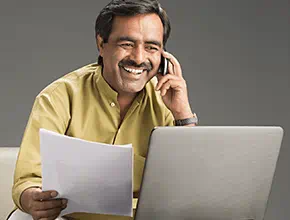 Request Callback
Please fill in these details, so we can call you back and assist you.