When Mauritius opened its doors to the Global Business Sector in 1990, Bank of Baroda was among the first few to start its Global Business Banking Unit. Mauritius is rapidly growing as an international financial center, operating in an environment of political and economic stability.
The country has signed Double Taxation Avoidance agreements with many countries and the global investors are taking advantage of these treaties by establishing themselves in Mauritius and operating through Global Business Banks.
Mauritius' excellent communication facilities and strategic time zone facilitates business transactions with east and west alike. There are no exchange controls and withholding tax in Mauritius.
We offer efficient services at the Global Business branch, handling business in all major foreign currencies.



Bank of Baroda Global Business Branch

P.O.Box 566

4th Floor

Bank of Baroda Building

Sir William Newton Street

Port Louis, Mauritius

Phone: (230) 212 3900 /212 5082

Fax: (230) 212 3901

Email: maurit@bankofbaroda.com

Swift: Barbmumu
Complete confidentiality of transactions is guaranteed by law.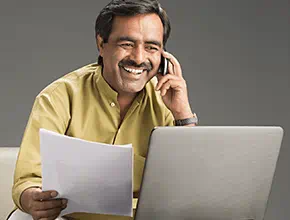 Request Callback
Please fill in these details, so we can call you back and assist you.